Bootstrapping and Personal Savings
Bootstrapping refers to funding a business using personal savings or revenue generated by itself. While it may require self-discipline and careful financial management, bootstrapping allows small business owners to control their operations and avoid taking on debt or diluting ownership. Consider the following strategies:
Personal Savings
Use personal savings as an initial investment to fund business operations and cover initial expenses.
Reinvesting Profits
Allocate some of your business profits back into the company to support growth and expansion.
Cost Optimization
Minimize expenses and adopt frugal practices to stretch your available resources and maximize profitability.
Small Business Loans
Small business loans are a traditional funding option banks and financial institutions offer. These loans provide capital for various business needs, such as working capital, equipment purchases, or expansion plans. Consider the following options:
Term Loans
Borrow a fixed amount of money repaid over a specific period, typically with regular monthly payments.
SBA Loans
Small Business Administration (SBA) loans are backed by the government and provide favorable terms and rates for qualifying businesses.
Lines of Credit
Establish a revolving line of credit that allows you to borrow funds as needed and repay them as you generate revenue.
Venture Capital and Angel Investors
Venture capital (VC) and angel investors are individuals or firms that provide capital in exchange for equity in your business. They typically invest in high-growth potential businesses. Consider the following:
Venture Capital
Venture capital firms invest in early-stage companies with high growth potential. They provide funding, industry expertise, mentorship, and connections.
Angel Investors
Angel investors are typically high-net-worth individuals who invest their funds in profitable businesses. They often provide mentorship and guidance in addition to capital.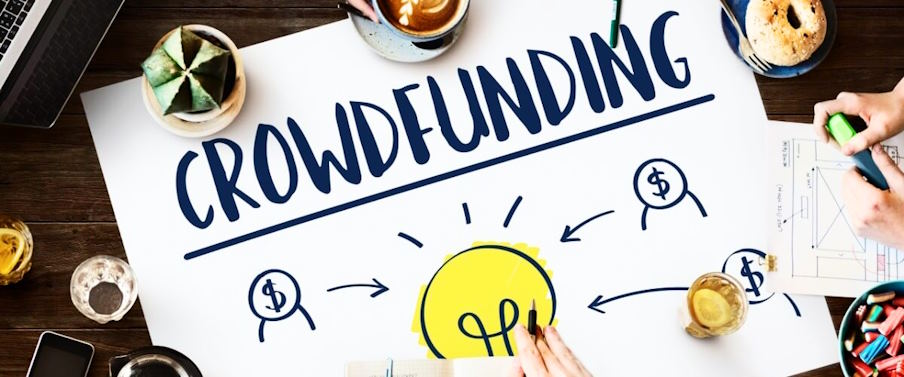 Crowdfunding
Crowdfunding platforms allow businesses to raise funds by soliciting small investments from many individuals. Consider the following crowdfunding options:
Reward-Based Crowdfunding
Offer products, services, or experiences in exchange for financial contributions from backers.
Equity-Based Crowdfunding
Offer equity or shares of your company to investors who contribute funds through crowdfunding platforms.
Grants and Government Programs
Government grants and programs can provide funding specifically designed to support small businesses. Research and explore the following opportunities:
Small Business Innovation Research (SBIR) Grants
These grants fund research and development projects for innovative small businesses.
Small Business Administration (SBA) Programs
The SBA offers various loan programs and resources for small businesses, including those owned by women, minorities, or veterans.
Strategic Partnerships and Joint Ventures
Strategic partnerships and joint ventures can provide access to capital, resources, and expertise. Consider the following options:
Strategic Partnerships
Collaborate with other businesses in your industry or complementary sectors to leverage each other's strengths and resources.
Joint Ventures
Form partnerships with other businesses to undertake specific projects or ventures, sharing risks and rewards.